Special Interest Groups and Conservatives have secured a majority of seats at the Local, State and Federal level by advancing candidates who seemingly exhibit a disdain for civil liberties and workers rights, oftentimes disregarding a given candidate's potential conflicts of interest or possibly criminal activity.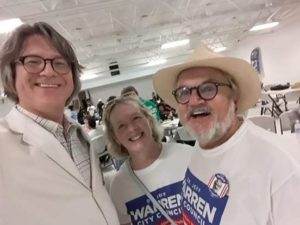 In Memphis, our City Council is now dominated by such Special Interests Groups and enemies of Labor, creating an imbalance of power that has effectively silenced the voices of most Memphians, and specifically the voice of First Responders. This imbalance of power is one of the main reasons why I have run for a City Council seat, the first time in 2015 for Super District 9 Position 1 against incumbent Kemp Conrad, and the second time in 2018 for Super District 9 Position 2 previously held by Phillip Spinoza.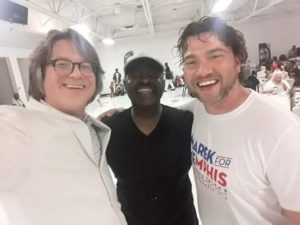 Although this year marks the third time I have run, with my name appearing on the ballot for Super District 9 Position 3, Democrats and Progressives should take notice of the Playbook being used by the Special Interest Groups and Conservatives, and counter it by electing candidates who are pro-labor and workers rights — not just supporting candidates they "like" or that they select according to gender or race.
Therefore, I am now endorsing Dr. Jeff Warren for City Council Super District 9 Position 3, and I encourage all of my supporters and constituents to vote for him. Dr. Warren is best positioned to return balance to Memphis City Council and the best person to represent all Memphians!